Please note that Railcam UK Ltd can not be held responsible for any Unofficial member arranged meet ups. Official meet ups will be advertised on Social media and by senior admin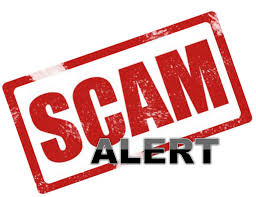 Important Advice - malicious "sextortion" emails
No, hackers don't have webcam vids of you enjoying adult content!!!
We're sure you already knew that, but there has been a recent upsurge in malicious emails which attempt to extort money from unsuspecting victims by falsely claiming to have infected your device with a virus which collects information and, hijacks your webcam.
The scammers demand money in return for not releasing compromising video of you and your viewing habits, claiming that you have accessed pornographic material.
These claims are entirely false and should be ignored and the email deleted.
Some of these emails are now quoting passwords which you may have used on websites (often old ones and possibly including one you use on Railcam). This is designed to lend credibility to the scammer's claims.
Example :
Hello! I'm a hacker who cracked your email and device a few months ago. You entered a password on one of the sites you visited, and I intercepted it. This is your password from

your@address.com

on moment of hack:

your password

.
etc... etc...
These emails are entirely false and the scammer has nothing more than your basic details obtained from hacked lists available on the "dark web".
If I receive one of these messages, what should I do?
don't panic!
if you recognise the quoted password, make sure that it is no longer used on Railcam or anywhere else. If it is, change to a new password ASAP
If you are ever in-doubt, please ask. We are happy to offer advice where possible.
There is also some useful advice on how to proceed if you receive one of these emails, on the Which? website.
Here are some other links to coverage in the mainstream media, of this new "threat":
The Mirror
The Independent
Bleeping Computer
More reading...
There is some more general advice about Internet Security availble from us here.